Young spectators at the Teatro del Maggio!
Teatro del Maggio Musicale Fiorentino – shows and activities dedicated to children and teenagers, bring your students to the theater, we will provide the emotions!
The Teatro del Maggio every year offers shows and activities dedicated to children and teenagers. We know how important it is to bring everyone from an early age closer to Musical Theater, an important part of our great heritage.
The unique emotions that are felt during a live shows are special and we hope they will arouse lots of curiosity in our young spectators..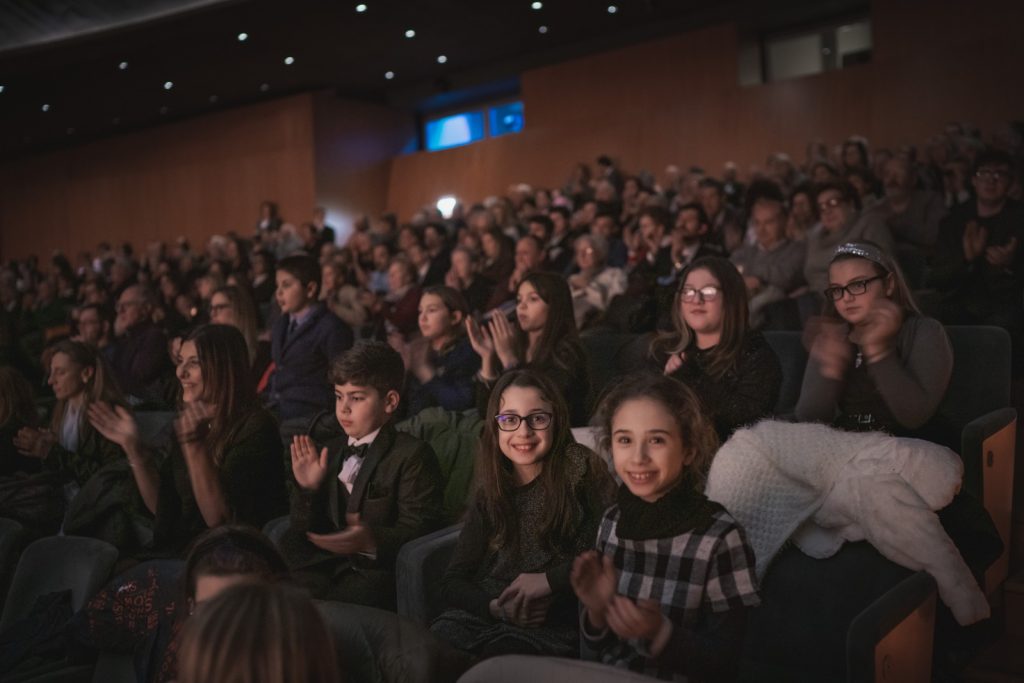 WHAT to do at the Teatro del Maggio:
-You can participate with your classes in shows designed with our young spectators in mind. On occasion it will be possible at the end of the performance to meet the artists in the hall, to share ideas, take photographs together and share the enthusiasm and excitement of the show just experienced together.
-You can participate in the rehearsals of Operas and Symphonic Concerts, which offer an exclusive glimpse into the valuable work behind the creation of a live performance. In addition, before the rehearsals begin, the young audiences will be given an introduction to help to prepare them for what they will be hearing. CALENDAR 
-It will be possible to organize guided tours inside the large structure of the Teatro del Maggio, taking the young spectators to visit the areas (including the Foyer, large Hall, Stage, the Costume Laboratory) that involve both the spectators but also all of the surprisingly large number of people who are essential parts of the many aspects of creating a a live show!
-We will be happy to create a small Route + Entertainment Package for you, whenever possible, in order to create a truly unique and complete experience for your young viewers.
HOW to book and contact:
To come and see a show, choose the show you would like to attend from our CALENDAR, send us an email to [email protected] and our office will reply as soon as possible with confirmation.
To take a guided tour of the Theatre, send an email to [email protected] indicating the desired date and time. After verifying the compatibility with the activities of the Theatre, we will confirm the requested date or propose an alternative. The maximum number of participants per visit, given the health emergency, cannot exceed 20 participants + 2 accompanying persons.
If you have questions that are not answered on the site, or for any other information we will be happy to help you by answering the email: [email protected] and on 055 2779269 (Mon.- Fri. 9-2 PM).