You can support the Academy by contributing with a free donation that will be allocated, at your choice, to one of the following initiatives:
awarding of scholarships to young talents enrolled in the Young Artists Program; in this case you can choose the singer or pianist to whom you can attribute your donation and follow him in the first steps of his career;
support of the Choir of the white voices of the Maggio Musicale Fiorentino;
support for the institutional activities of the Academy (master classes with renowned artists, training courses, etc.)
Donations can be made via:
bank transfer to the following current account:
Banca: Monte dei Paschi di Siena
Account holder: Accademia del Maggio Musicale Fiorentino
Code IBAN: IT44 B 01030 02827 000001042969
Code BIC/SWIFT: PASCITM1W40
Reason: Specify the initiative that you intend to support (in the case of "Contribution for the awarding of scholarships" it is possible to report the name of the young artist to whom the donation is to be allocated).
The name of the donor will be included in the list of supporters of the young artists of the Academy, present both on the website and in any publications, except anonymous donation.
Our Supporter
The Academy and its young artists are supported by the generosity of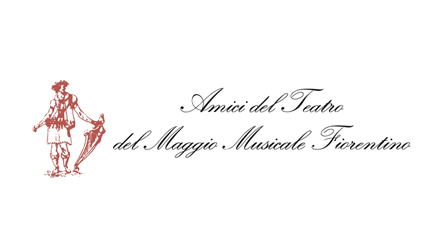 and of
Francesca Ascarelli
Riccardo Barone
Giampaolo Bisanti
Andrea Battistoni
Massimiliano Bellesi
Fabio Bruni
Umberto Cerini
Massimo Ceruso
Maria Teresa Colonna
Fabrizio Falaschi
Adriana Frezza
Daniel Grandcolas
Giovanni Graniti
Paolo Antonio Klun
Dan Kotwicz
Nino Mignolli
Piero Mocali
Marcello Nardis di Torre Guidaccia
Renato Palumbo
Stephanie Rada, Giuseppe e Marco Zocco
Walter Ricoveri
Silvano Sanesi
Enrico Santarelli